Balance 7
Regular price
$71.99
Sale price
$71.99
Unit price
per
Sale
Sold out
Subscribe and Save
Ingredients:

Electrolyzed Water, Naturally-Mined Trisodium Phosphate, Naturally-Mined Sodium Carbonate, Naturally-Mined Sodium Bicarbonate.
Alkalizer Concentrate
Liquid Mineral Supplement
All Natural pH11+ Alkalinity
Promotes Body to Become pH Neutral
Helps Reduce Fatigue
Optimize pH Balance
Supports A Healthy Immune System
Body Detox
Aids Digestion
A free pump with 1st time orders
Share
View full details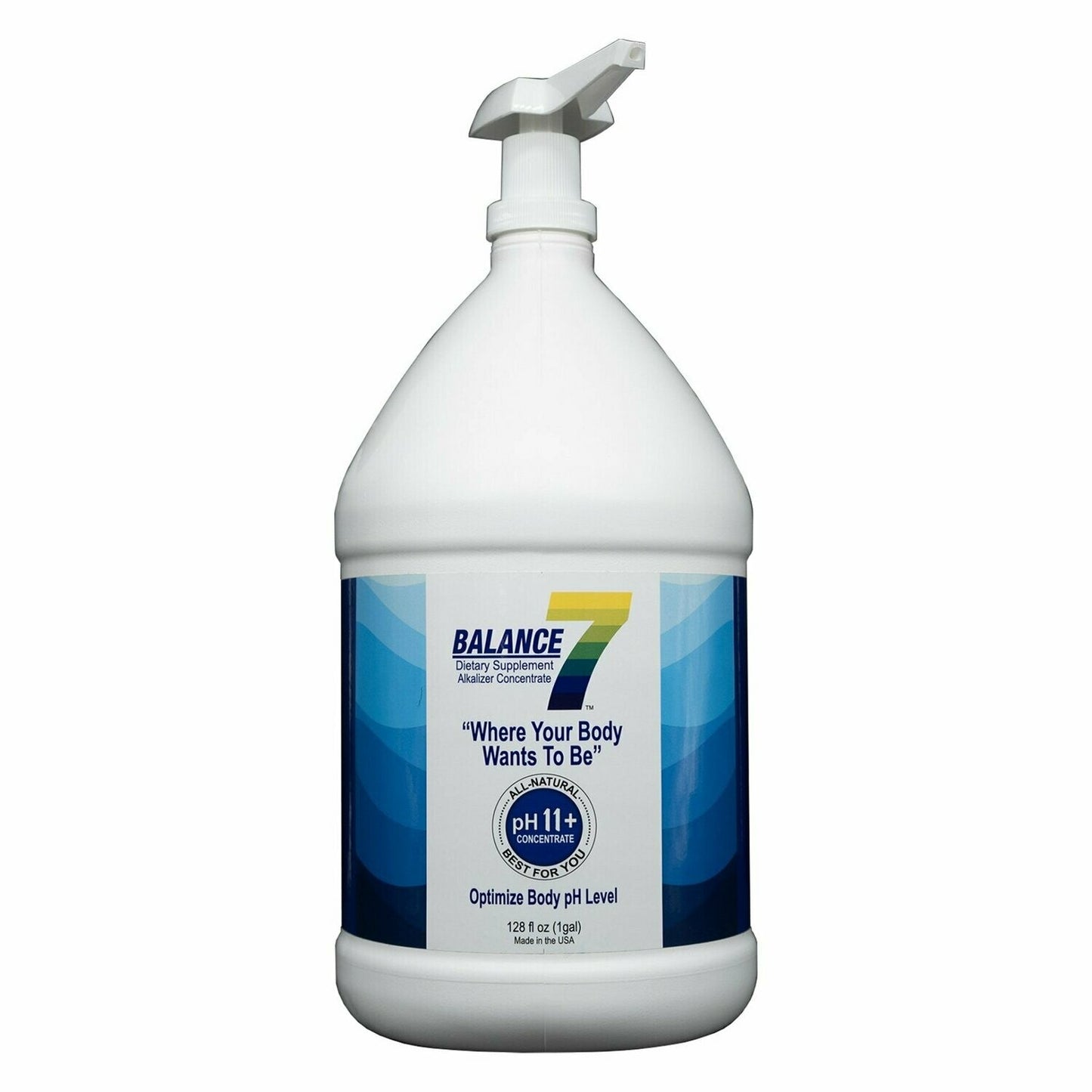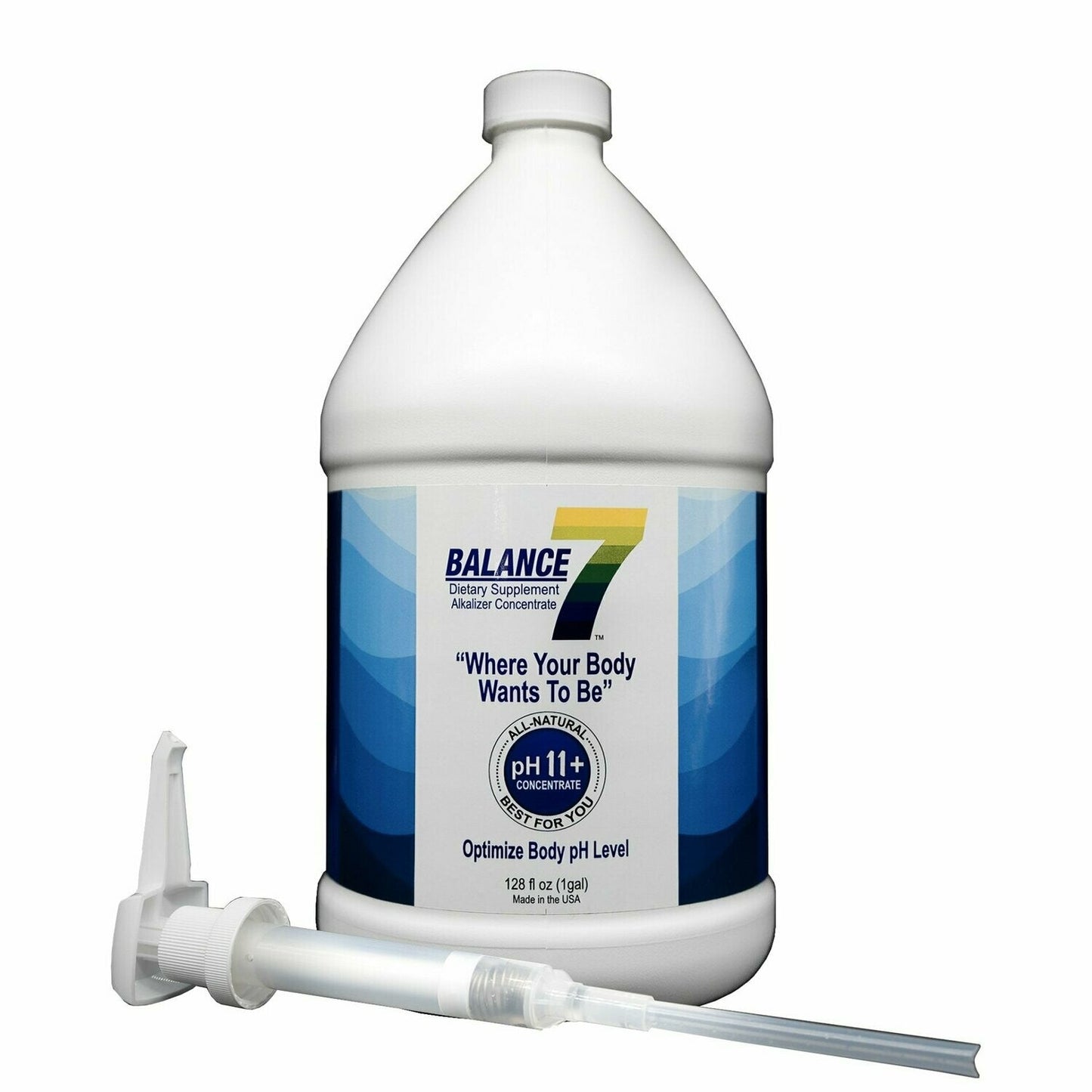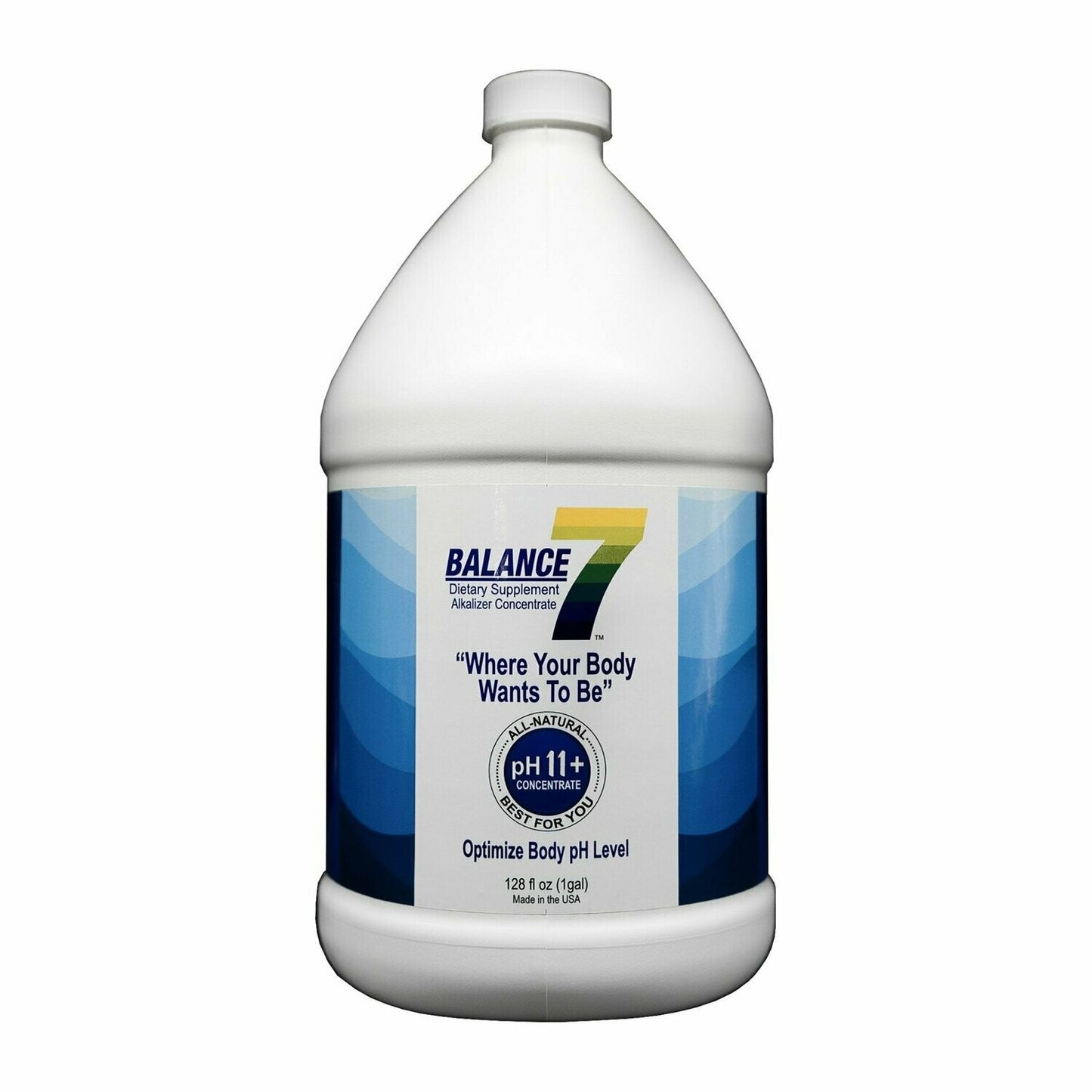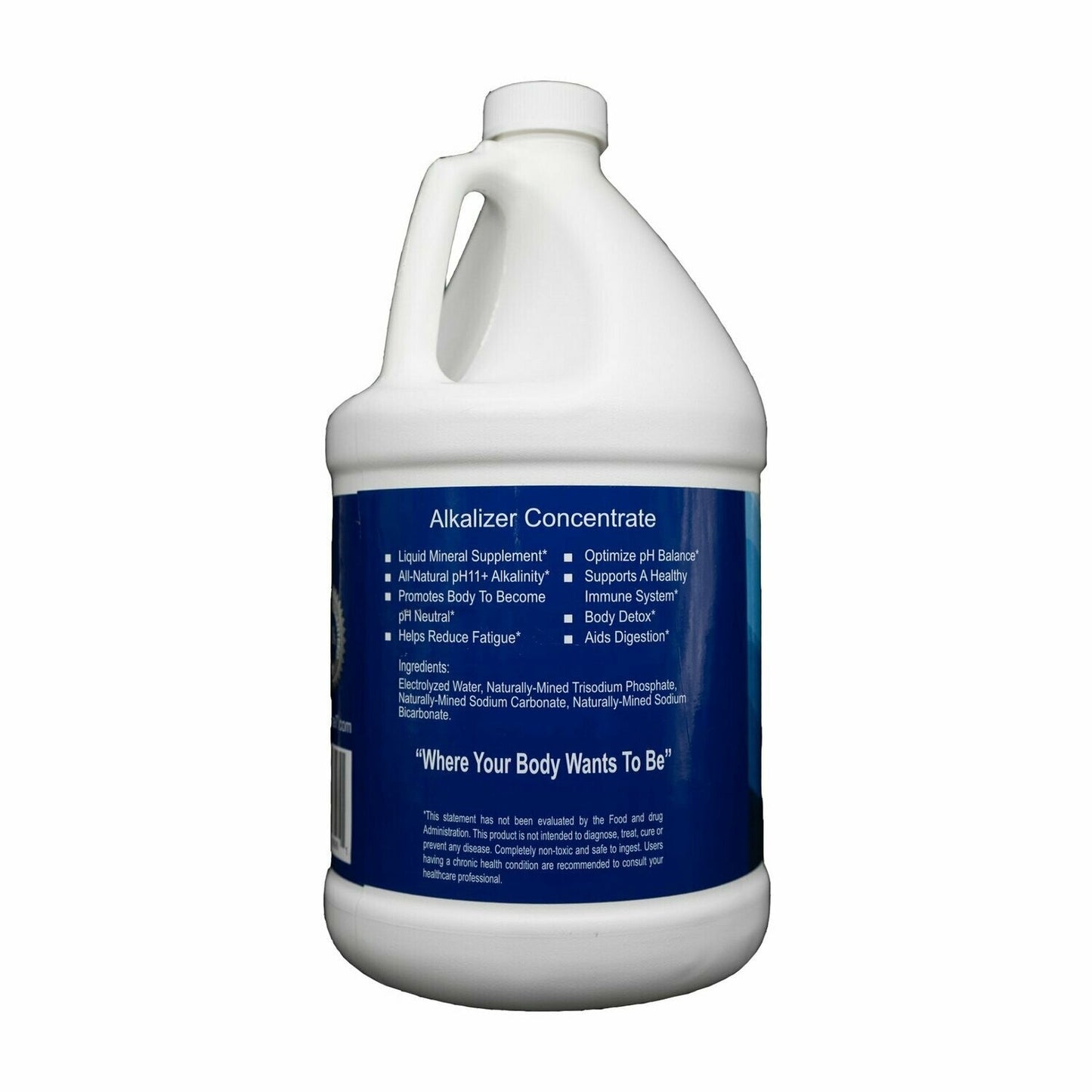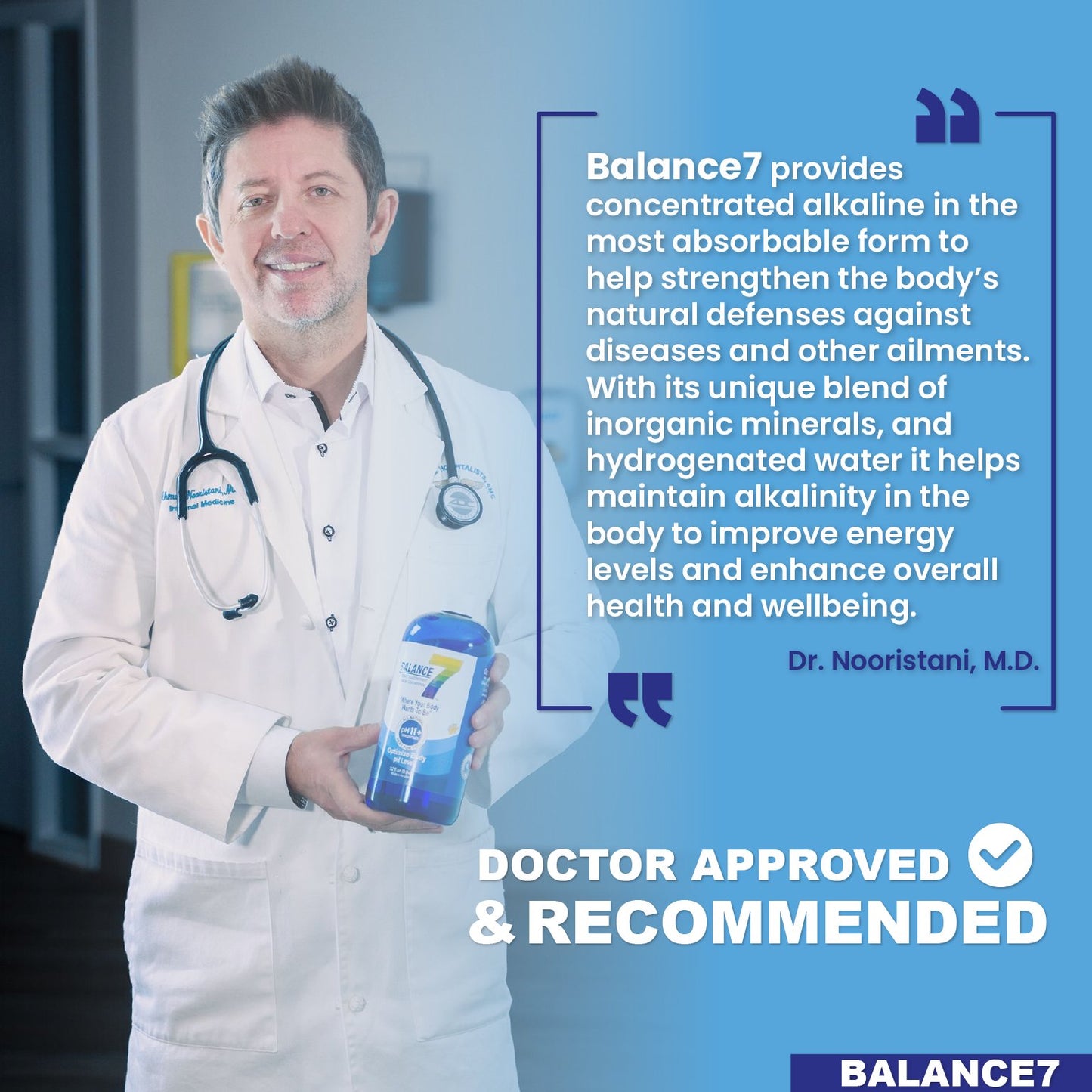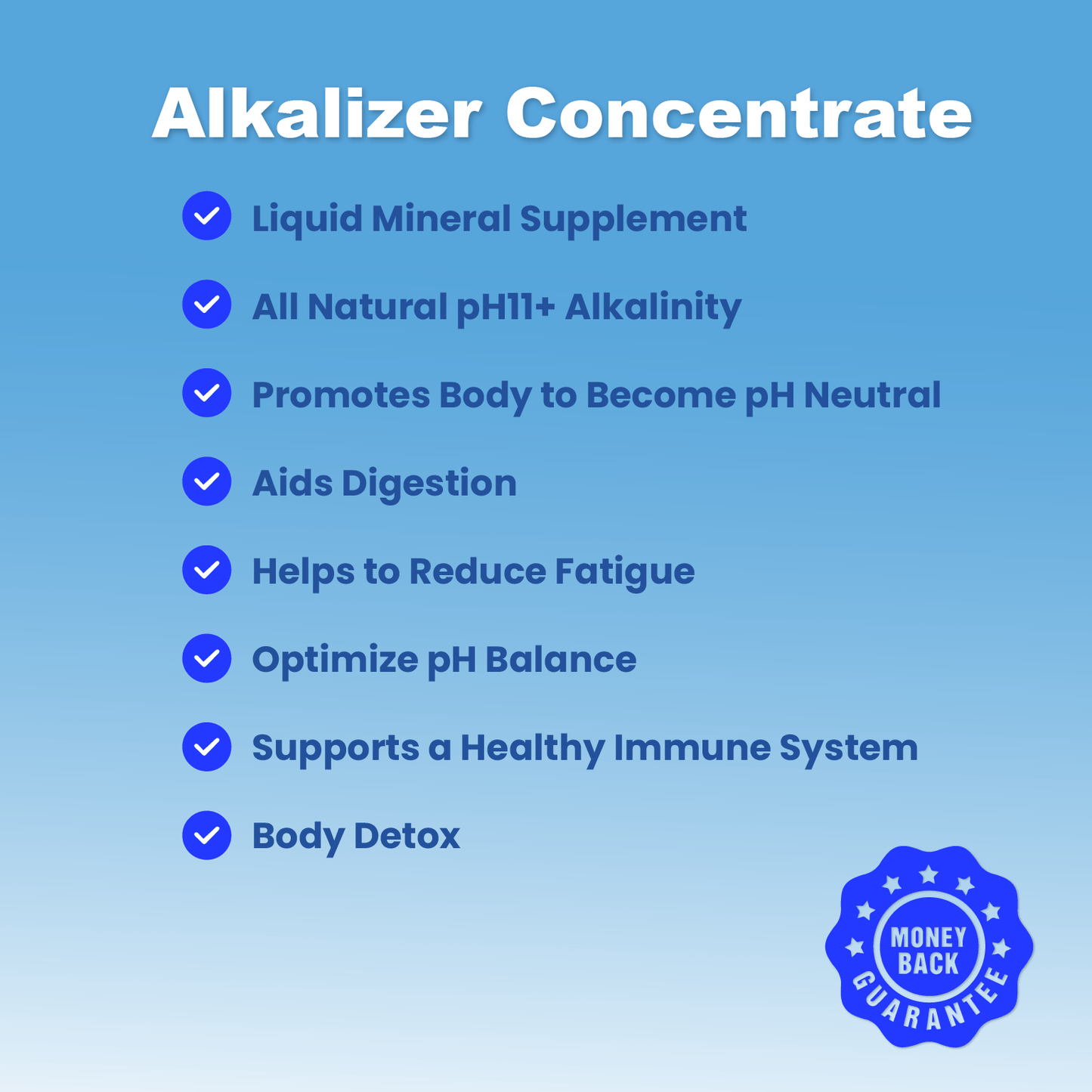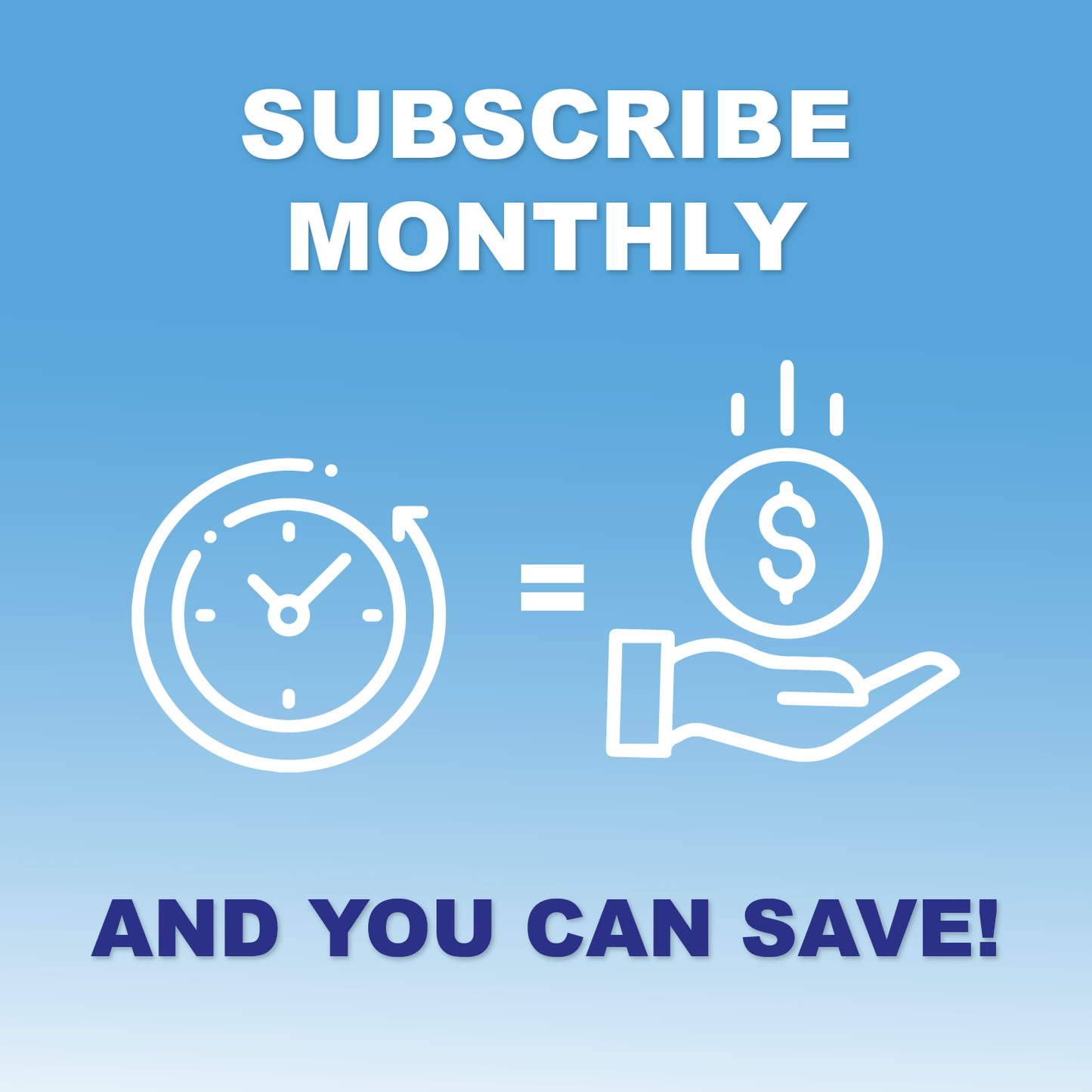 It Will Taste Better, I Promise
Oh my goodness did this taste like vomit when I started. It was so awful I knew it was either a fraud or my pH was way out of balance. I continued to take it 3x a day for about a month and finally turned a corner. Now it tastes like electrolyte water and I take 1-2x per day instead. I'm going to continue and see if my blood work improves but overall I do feel more energetic and less brain fog. I would recommend!
Thank you for the 5 star review, We appreciate you and taking the time to share your experience with us and others.
Balance7™ pH 11+ alkaline concentrate has a taste that is often described as slightly salty. The taste can vary from person to person based on their body's acidity levels. If it tastes challenging initially, it's an indication that your body may be more acidic. With consistent use, you should notice an improvement in taste as your body's pH becomes more balanced. You can also refrigerate Balance7™ to enhance the taste.
P.S.
Try sucking on a hard candy,.. It helps with the taste
Excellent product, refer many!
I am your biggest advocate on the product, the minute I started using it BAM problem solved. Only issue is C/S so far not great, I have referred several that are not getting their 10% off first order. I have reached out and hear from no one.
"The BEST value"
The 128oz Bottle really is a bargain. I have never had a problem with the shipping. It is more convenient then several smaller bottles. It is my go to when I order!
Carlos Lopez
Balance 7 is a very good product and the customer service excellent , Thank you
It works
I absolutely love this product! I heard about it on the Howie Carr show . I have had stomach issues for years until I used this . I now have less issues and when someone says they are having issues I fill the small bottle and tell them to give it a try . It has worked for everyone I have given it to . Thank you Belinda Townsend
Whether your body is Acidic or Alkaline you should put in NEUTRAL!
The human body is naturally slightly alkaline, with a blood pH of around 7.35 - 7.45. As we grow older our body starts to go either too far left or too far right (pH scale beside).
We become either too acidic which means that there are a lot of acids in our body fluids or we become too ALKALINE which means there is a lot of bicarbonate in our blood.
Acid or Alkaline is the reason for various diseases and health conditions.
Where Your Body Wants To Be
Boost Your Immune System
Are you feeling old before your time?
Every afternoon your energy slips away, brain fog sets in & you wonder what's going on with your body?
It's not that you're getting old, the acid builds up in your body is sapping you of your energy. The food we eat, the wines, coffee, liquor are all very acidic.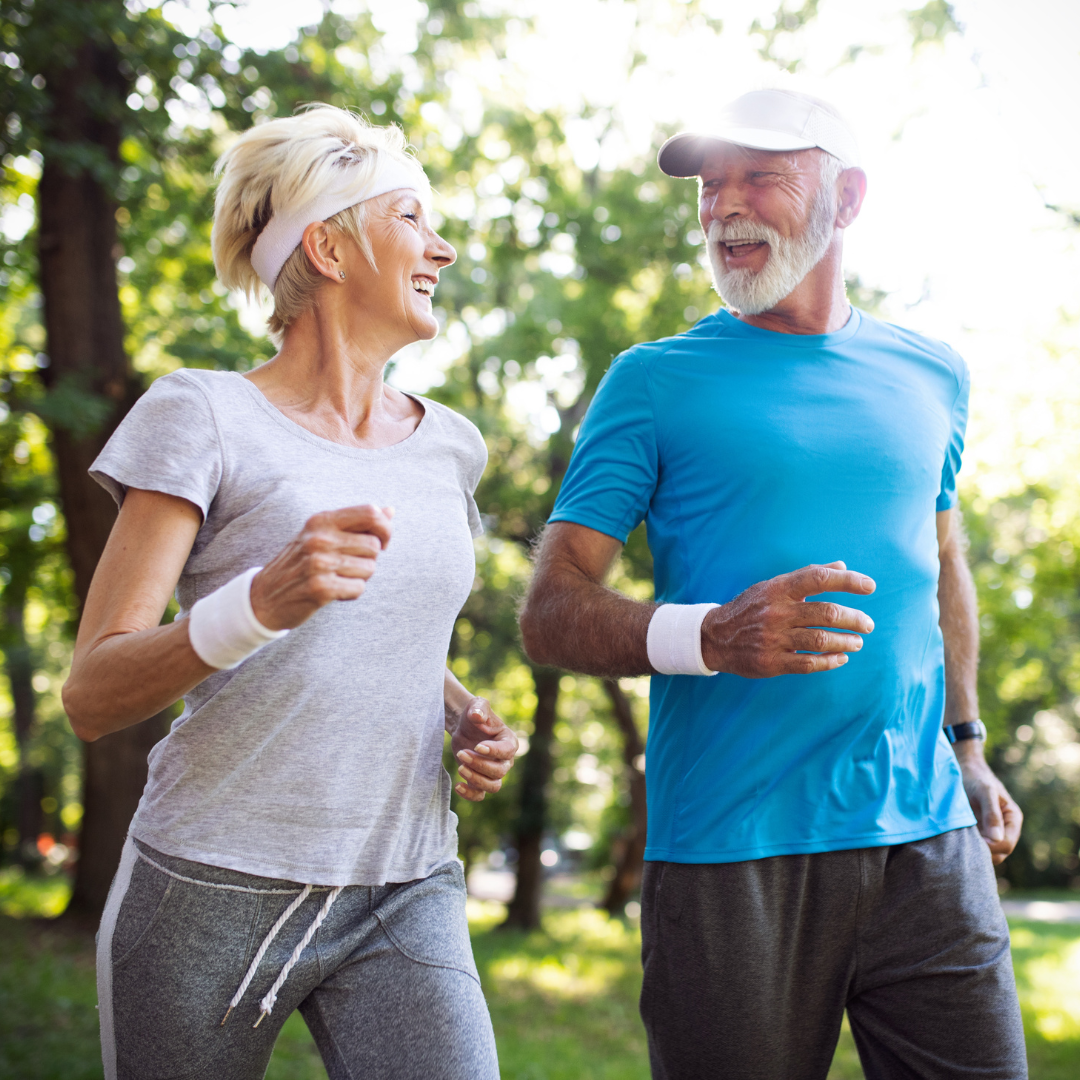 Experience the Power of Balance7™
When you drink Balance7™ pH 11+ alkaline concentrate in 3 days time your body will feel the energy return, brain fog disappears, joint discomfort, heart burn, all disappear. Your body's immune system is back on track. Everything is in your hands.
You want to feel the feeling of being young again? Balance7™ pH 11+ alkaline concentrate is the answer!
If you drink Balance7™ pH 11+ alkaline concentrate you will feel so much better your immune system will then keep you in the best possible health.