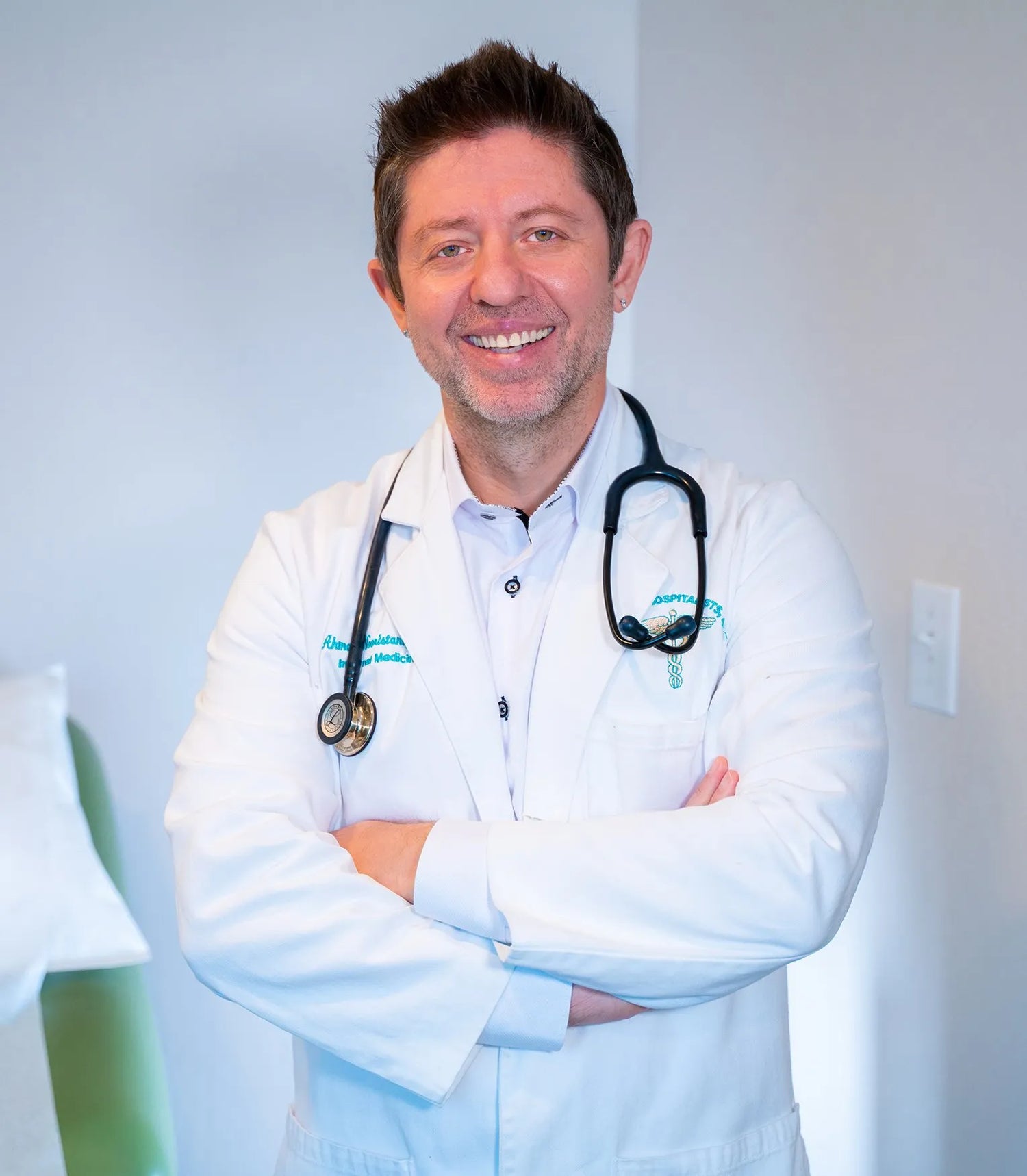 Dr. Ahmad Nooristani, M. D.
CEO

I am Dr. Ahmad Nooristani, CEO of Balance7™, a licensed medical doctor with 15 years of experience practicing medicine.

I have been involved in recent breakthrough research in the field of alternative medicine, giving my patients the opportunity to enjoy solutions unavailable until now. Working closely with so many patients every day has motivated me to broaden my research in finding a new path to healing what modern medicine has not accomplished.

I understand there are thousands if not millions of people struggling for years with low energy levels, exhaustion and general feelings of poor health. I am committed in helping those people to take control of their lives. I believe Balance7™ is one of the key factors in jumpstarting your journey to great health. I understand Balance7's health-aware and informed customers are increasingly looking for natural and effective solutions to help them lead healthier lives.

I am committed to Balance7's philosophy of dramatically improving one's health by creating a pH neutral internal environment for the body's cells to thrive and overcome many undesired low pH or acidic health crises such as inflammation, depressed immunity, and lower capacity to fight ever growing resistant viruses, stubborn fungal and bacterial infections.

I am leading a team that is combining science-based innovation with natural ingredients to address individuals' unmet and emerging needs. Balance7's product line is innovative and fundamentally different than any other product in the market. My goal is to provide, enable and empower you to live a healthier life.

I am welcoming you to a new phase in your life with Balance7™.

Sincerely,

Dr. Ahmad Nooristani
Alvin "Al" Siamon
Founder of Balance7™

Ninety-two-year-old founder Alvin "Al" Siamon developed Balance7™ Dietary Supplement pH+ in 1999 after reading reports of more than 2 million people in America stricken with strep infections. During that outbreak, more than 80,000 deaths occurred.

Those tragedies jumpstarted Al on a journey to help.

Following a successful career as a lifelong entrepreneur and patent holder developing antimicrobial/antibacterial products, Al came out of retirement at the age of 69 and invented Balance7™ Dietary Supplement pH+. He did so at great personal financial risk to naturally fight disease and illness – without prescription drugs.

Shocked by his resilience, the healthcare community lauded Al as a healthful survivor of kidney cancer and triple bypass surgery – a feat made possible through healthy living choices, resilience and increased energy levels after using Balance7™ Dietary Supplement pH+.

He was inspired to find solutions to his own health issues. Doctors told him "this was normal for his age." Al's determination led him to discover Balance7™ Dietary Supplement pH+ to promote worldwide health & healing.

Al's success in health and life dovetails with a paradigm shift in perception of just how resilient a 91-year-old entrepreneur can be in the face of life-threatening illness. With a steadfast commitment to saving lives, Al developed Balance7™ on a mission to transform lives and change the expectation of deteriorating health with aging.

Balance7™ Dietary Supplement pH+ was his answer.

Siamon, 91 and strong, is living evidence aging is vibrant & healthy.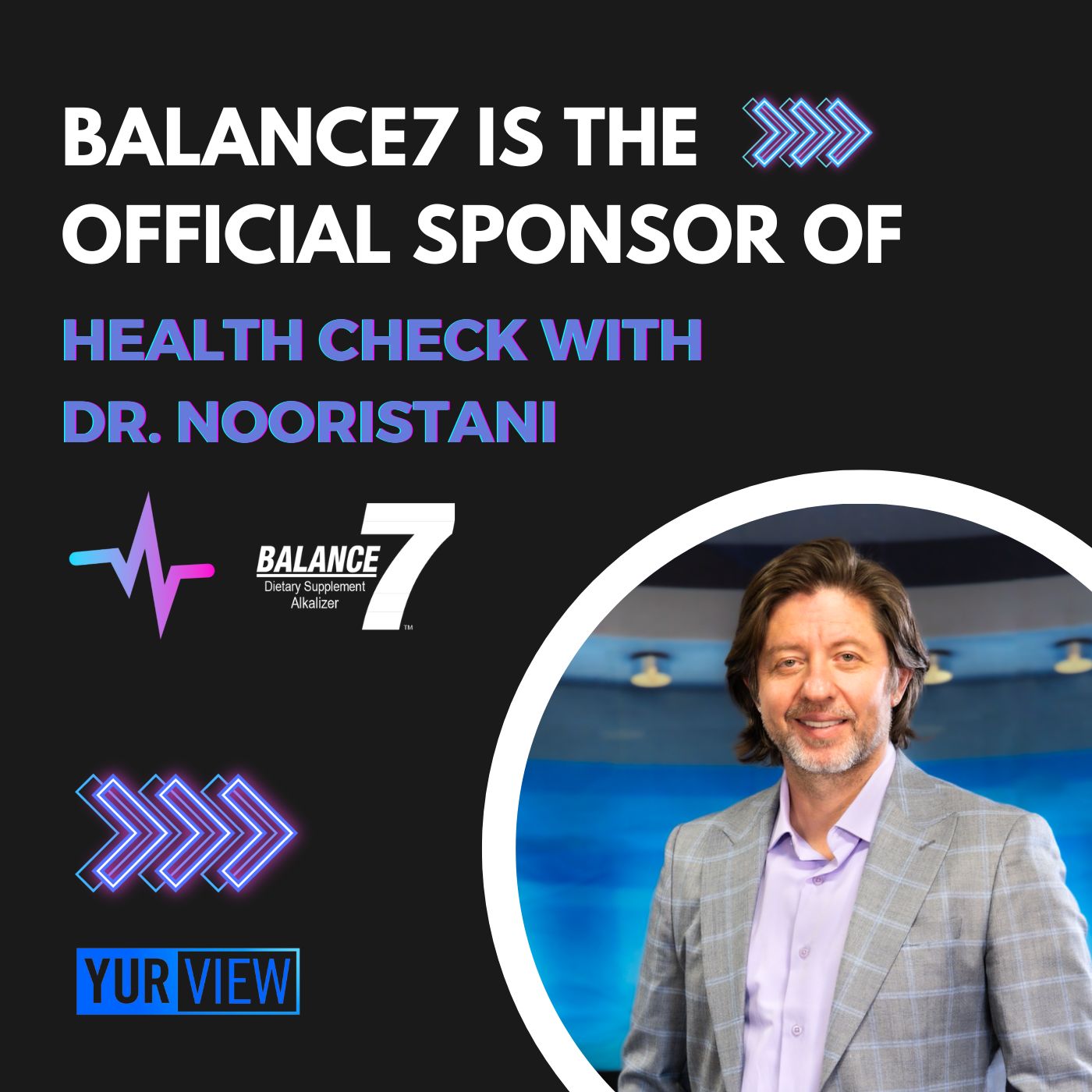 Balance7 is proud to be the official sponsor of "Health Check with Dr. Nooristani"
At Balance7, we take pride in being the official sponsor of 'Health Check with Dr. Nooristani,' a groundbreaking TV show dedicated to your health journey. Tune in to YurView to explore the latest in health and wellness with us. For exclusive content, episode schedules, and informative updates, don't forget to visit the official website at www.healthcheck.tv today. Together, we're building a healthier tomorrow.
Learn more